Dry Cured and Unsmoked. Blue Ridge Mountain Aged.
Award-winning Lady Edison Extra Fancy Country Ham is the epitome of funk and a shining example of American terroir. The hogs are exclusively sourced from 13 family farms that belong to the North Carolina Hog Growers Association. This extremely marbled ham is a 3-way heritage cross between Berkshire, Chester White, and Duroc hogs. All hogs are Animal Welfare Approved, Pasture-raised, and non-GMO fed without hormones or antibiotics.
These traditional Country Hams are rubbed with salt and brown sugar and cured for 2 years in Boone, North Carolina. The curing process replicates the environment of the seasons in North Carolina as if we were curing these hams 100 years ago. This terroir brings out an aggressive, umami packed flavor that differentiates our Extra Fancy Country Ham from its European cousins.
Schaller & Weber is proud to be the master distributor of Lady Edison for the United States. The hams are available in online 2oz pre-sliced packs. Whole boneless, and whole bone in available for food service.
Compare: https://schallerweber.com/product/extra-fancy-country-ham/

View full details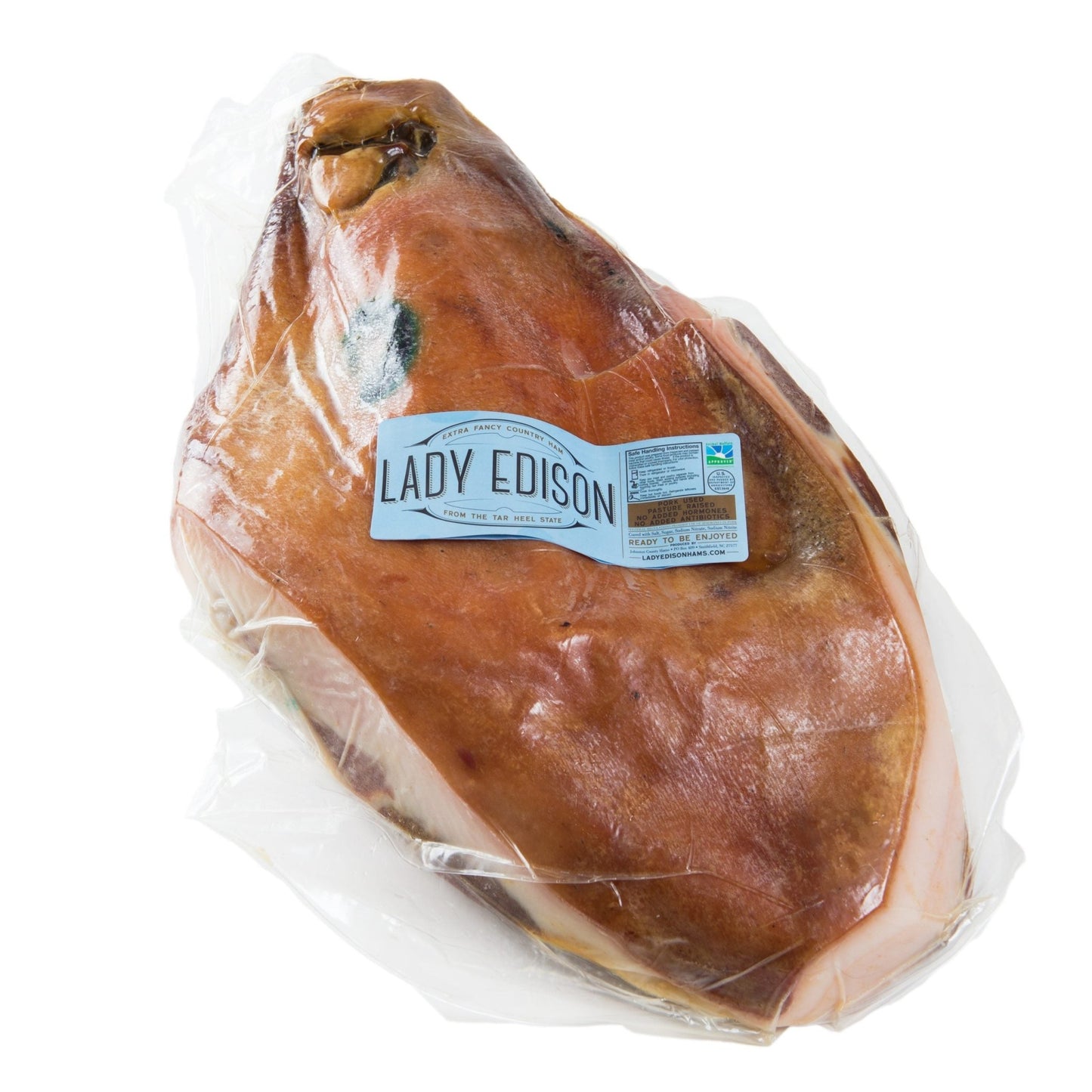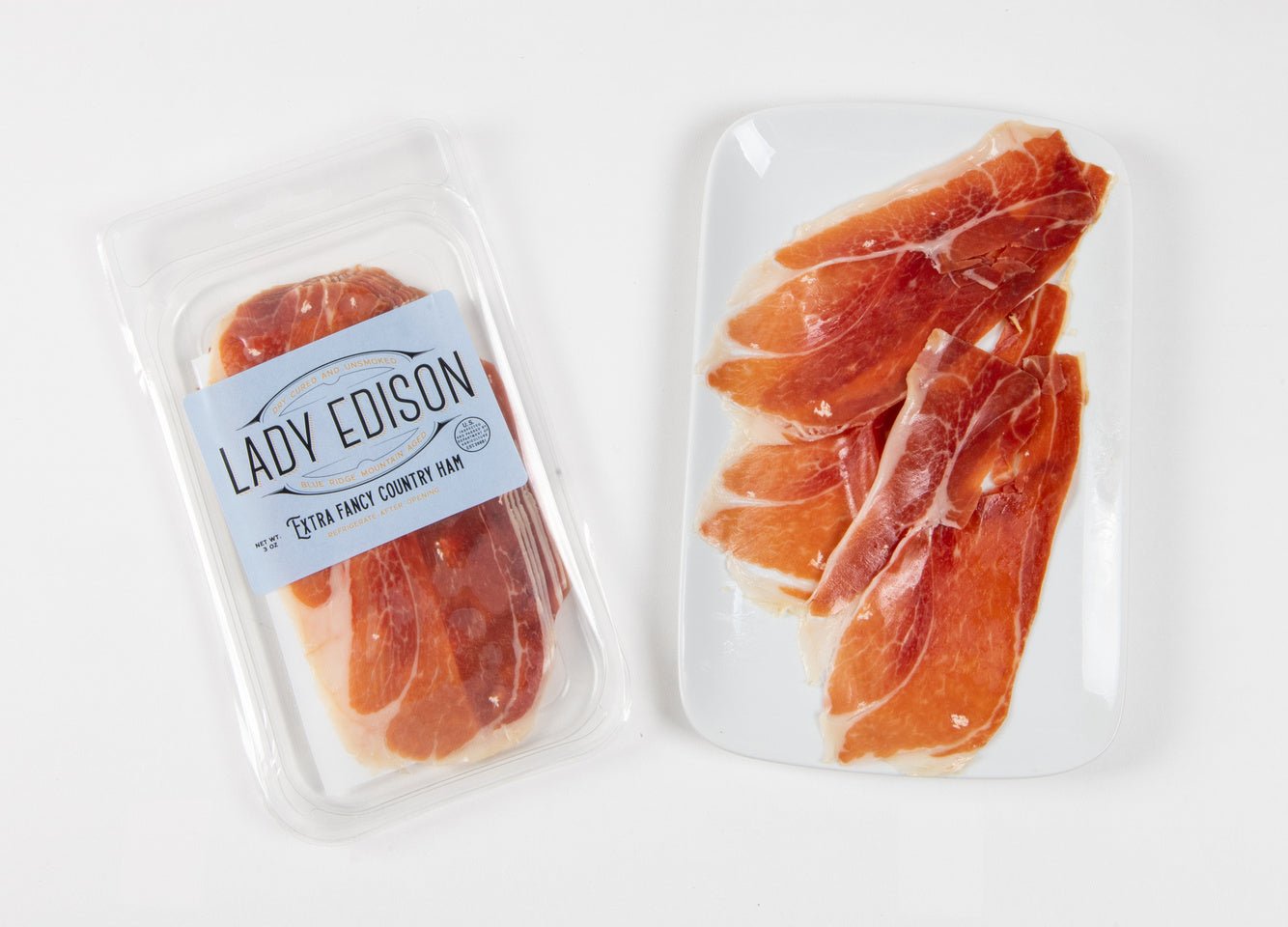 "Schaller & Weber captures the true essence of German and Austrian flavors in America." Markus Glocker, Chef-Partner Koloman
Read More