A new take on Foie Gras, with fresh black truffles.
Regular price
Sale price
$14.99
Unit price
per
Sale
Sold out
Rich, buttery, and delicate, Schaller & Weber teamed up with The Truffleist for a new take on Mousse de Foie Gras with the addition of bold black truffles.
Our Mousse de Foie Gras with truffles is a great alternative to traditional liverwurst or pâté. The unique flavor adds dimension to tartines topped with microgreens or just delivers a little luxury to your favorite pâté plate. Try this specialty on toasted buttery, brioche and rich preserved cherries.


View full details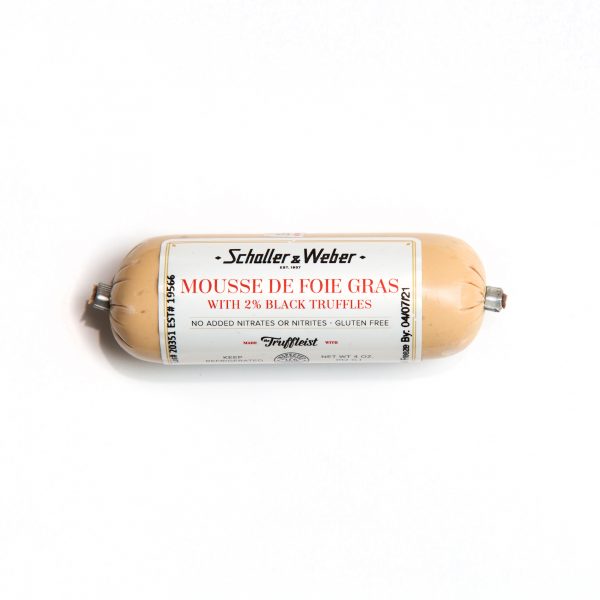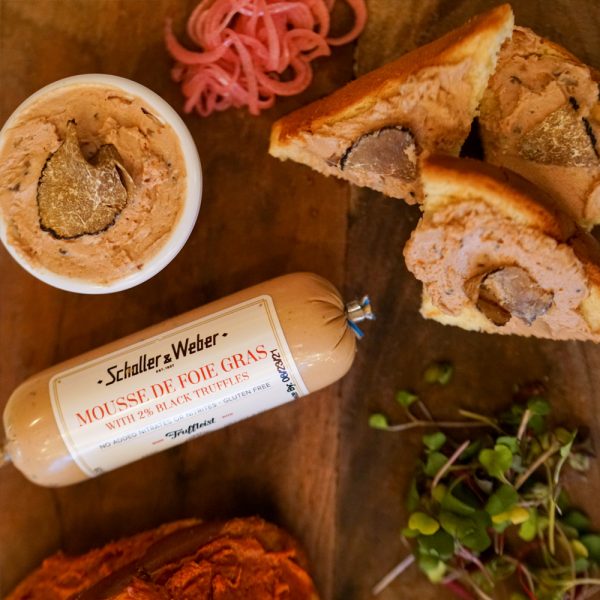 "Schaller & Weber captures the true essence of German and Austrian flavors in America." Markus Glocker, Chef-Partner Koloman
Read More