The stand-out all-beef salami
The Schaller & Weber Uncured Beef Salami comes from Ferdinand Schaller's training in the art of curing and smoking meats nearly a century ago. In a market saturated with hundreds of different styles of pork salami this item is a true standout. The smoking and drying processes we've stuck to for 80 years accentuate the bold flavor of the beef. It's a rare style, and salami-lovers know we make it better than anyone.
In the early days, our salamis were curing from the ceiling of our shop. 80 years later the salami is cured offsite, but you can still count on our Uncured Beef Salami to deliver great taste and please any palate. In fact, the only real change is that it's now all natural.
Available as a 3-pound deli stick.


View full details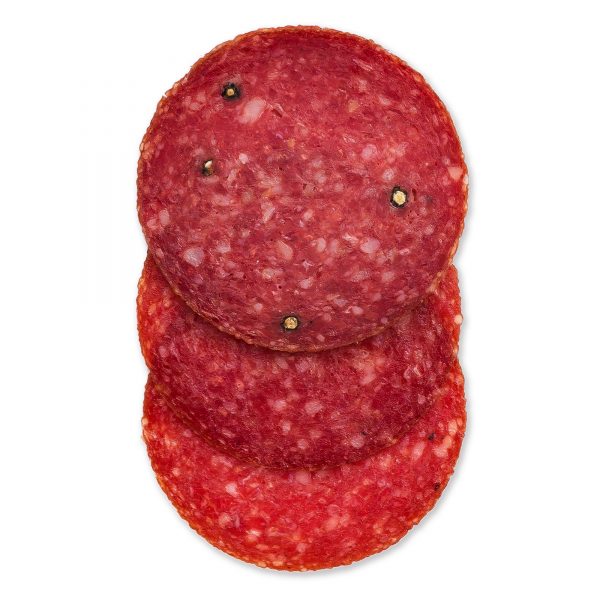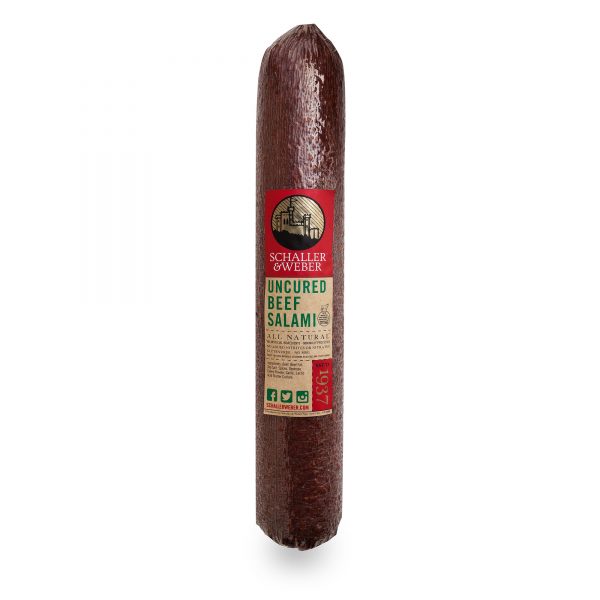 "Schaller & Weber captures the true essence of German and Austrian flavors in America." Markus Glocker, Chef-Partner Koloman
Read More