Pepper on the outside. Superior salami flavor throughout.
To make the Schaller & Weber Uncured Peppercoated Salami, we start with the salami style we've been making since our first shop opened 80 years ago. This flavorful, semi-dry style is already rich with old world flavor. We then roll it in ground black pepper for a exceptional presentation and a tangy kick around the edge.
The peppercoated exterior gives each slice added texture and distinction on your meat plate. Plus, it has just enough peppery taste to add another dimension to anything you're pairing with this salami.
Available as a 3-pound bulk stick.


View full details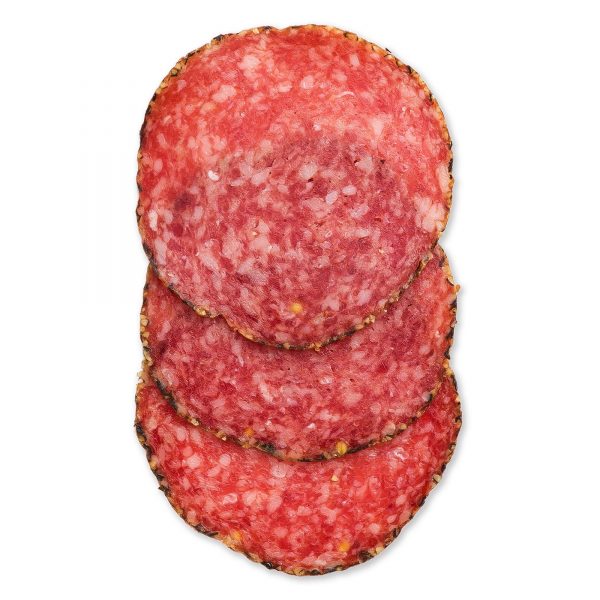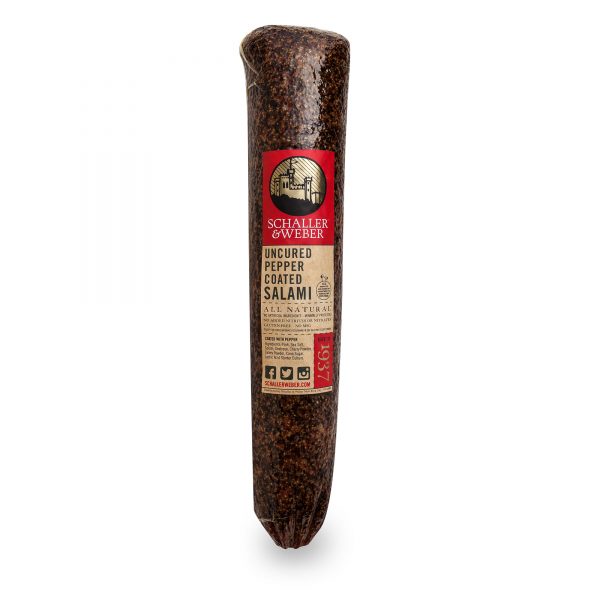 "Schaller & Weber captures the true essence of German and Austrian flavors in America." Markus Glocker, Chef-Partner Koloman
Read More