Salami and garlic smoked to perfection
Germans have been adding garlic and pepper to their salamis for centuries, simply because it's as close to perfection as a salami can be. The intense burst of garlic is flecked by the snap of black peppers and the two flavors are surrounded the smokiness that underlies each incredible bite. 
Honoring the timeless flavor of this the style, Schaller & Weber Uncured Salami with Garlic and Pepper is a true old-world recipe. The only update we've made is to make ours all natural.
Available as a 3-pound bulk stick.


View full details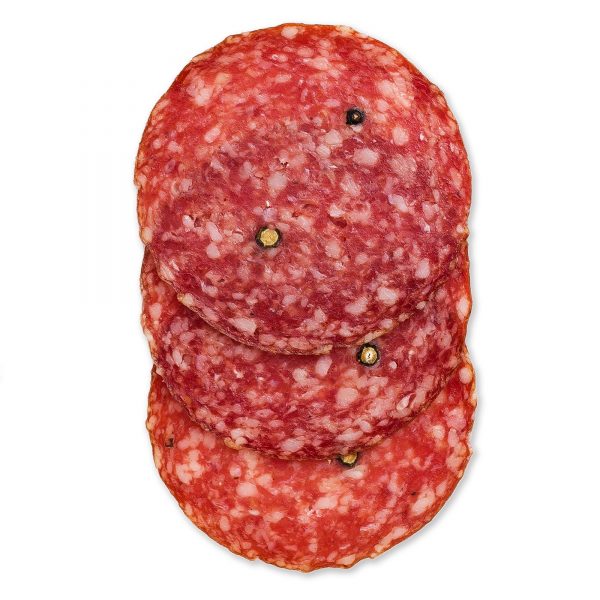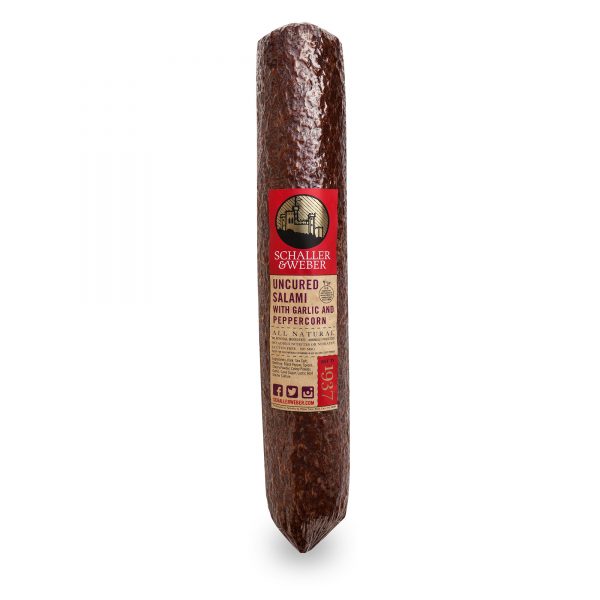 "Schaller & Weber captures the true essence of German and Austrian flavors in America." Markus Glocker, Chef-Partner Koloman
Read More